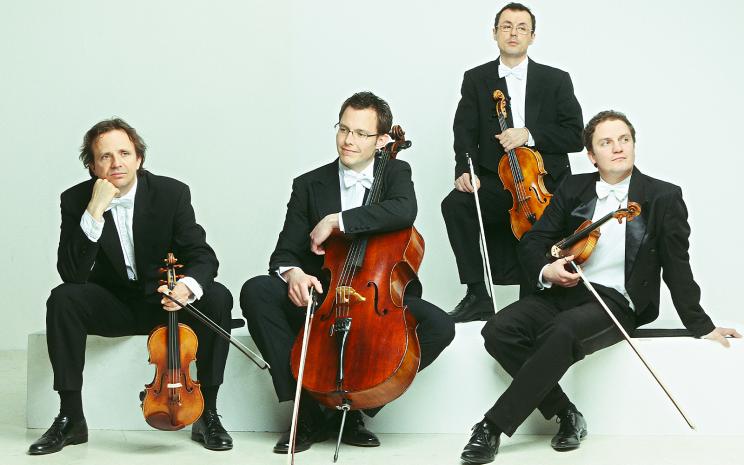 Se-Lien Chuang / Andreas Weixler / Yulan Yu / Siavosh Banihashemi / Charris Efthimiou
"String quartet extended" – one can expect anything from this concert, except for finished pieces written for these four instruments, even though everything revolves around them. Many things will be in motion, optically and acoustically, improvised and composed. There are interactive audiovisual systems and synesthetic artworks as "works in progress". To come up with sounds, the composers use not only their acoustic imagination, but also data from scientific measurements – classical cases of sonification. These sounds are processed with the help of visual elements, live electronics, and algorithms. With this concert, die andere saite wants to catapult the string quartet into the twenty-first century, aesthetically and technologically. For very similar reasons, the genre was invented roughly 250 years ago.
All compositions of this project are commissioned by the association "die andere saite". Co-production ORF musikprotokoll.