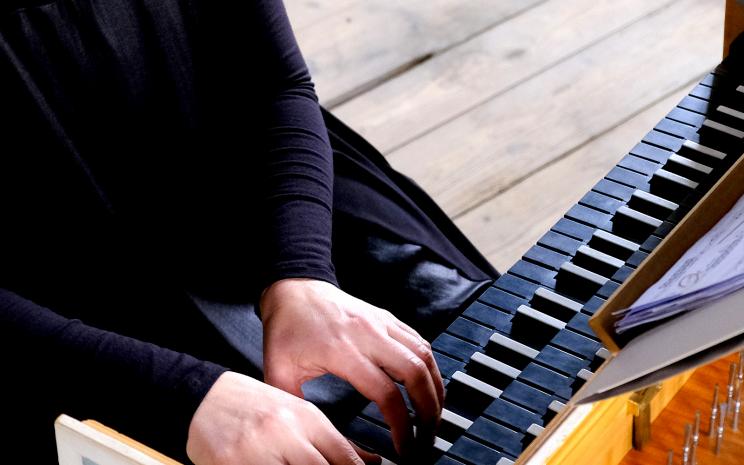 Maja Mijatović / Peter Jakober / Petra Stump Linshalm / Margareta Ferek Petric / Rafael Nassif / Hannes Dufek
With the harpsichord, one does not immediately think of premieres. The Vienna-based harpsichordist Maja Mijatović, however, recently invited several composers whose work she particularly appreciates to write for her instrument. Then, in 2019, she released a surprising and diverse album with a series of first recordings for the harpsichord that was ranked among the best albums by the Preis der Deutschen Schallplattenkritik (German Record Critics' Award).
At musikprotokoll 2020, Maja Mijatović shows how thrillingly and differently contemporary composers deal with the sonic cosmos of the harpsichord, how they experiment with it and reveal very subtle, hitherto concealed nuances of the instrument, but also how they savor the mechanical vitality of its sound. An "experimental arrangement for leaps in time" is what Hannes Dufek, one of the composers involved, calls this practice in which an old instrument is paired with contemporary music.