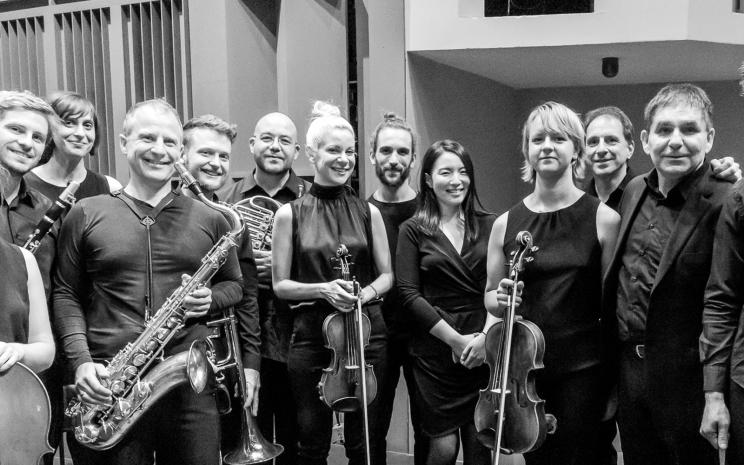 MUMUTH – György-Ligeti-Saal

Tanja Glinsner / Isabel Mundry / Anselm Schaufler / Xu Weiwei
The Graz-based Ensemble Zeitfluss and its conductor Edo Micic aim to create connections between international and local musical positions. This program, conceived together with die andere saite, includes German composer Isabel Mundry as well as the young Shanghai native Xu Weiwei, a pupil of Klaus Lang. In her piece oh, city, Xu reflects on the tempo and dynamism of city life. Graz-based musician Anselm Schaufler has composed three chansons to texts by Christian Teissl – with the image of a cracked and scratchy shellac record in his head.
Tanja Elisa Glinsner, winner of the Ö1 Talentebörse composition prize, will perform as a solo vocalist, presenting the premiere of her original work: Die Nacht bricht ein …, based on Franz Grillparzer's Medea, is a defense of the title character who, according to Glinsner, "in a male-dominated society, [is] brutally driven to a psychological breakdown, reaching a point of utter self-abnegation in a desperate act of revenge. Yet through this very action, she achieves agency."
Compositions: Tanja Elisa Glinsner, Isabel Mundry, Anselm Schaufler, and Xu Weiwei
Performers: Ensemble Zeitfluss
The compositions by Anselm Schaufler and Xu Weiwei were created in cooperation with die andere saite.