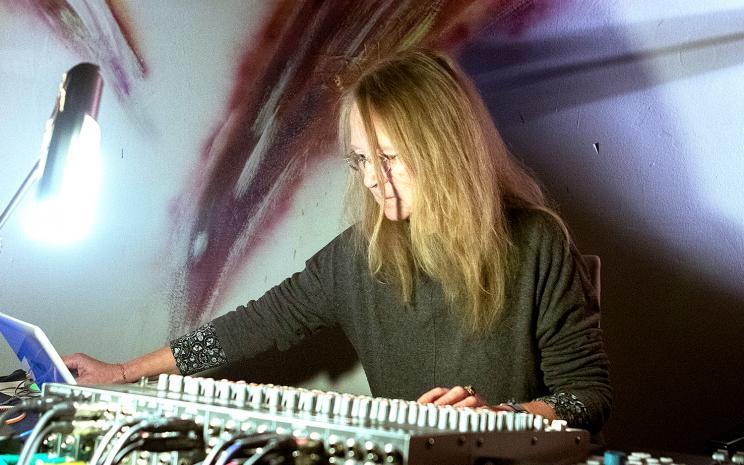 Tiefblau und Kristallweiß – Die Farben der Distanz
Travel bans, cancelled concerts, no studio productions, no musicians with whom to work and explore new sounds.
A yearning for the sea; however, all marinas around the world are closed.
So much is lost, just memories and dreams remain.
I travel with the sound of past journeys to imaginary places and dreamed worlds.
Keeping in touch with friends, improvising a bit, exchanging ideas in video conferences isn't really satisfactory. The longing for open space, for the world, for exchange, for contact persists.
Somehow the anchor to reality has been lost, the anchor point has shifted.
But don't I actually work and communicate and feel in the virtual world anyway?
When I open the window:
Silence, crystal clear like crackling ice. Hardly any sounds from outside, no airplanes, little traffic. No sounds of children laughing and yelling on the playground.
On the way to my studio I am alone on the underground. Even during rush hour at the central interchange just five people. A lone guitarist, wearing a mask, takes the chance and plays for himself.
Where is everyone? Fear rises from a dark corner of my mind: Will I be alone forever?
A lost city, a city between the times, a city in the space between. 
A strange acoustic backdrop I've never heard before. Similar to the sound of nature, only louder.
Andrea Sodomka (Translation: Friederike Kulcsar)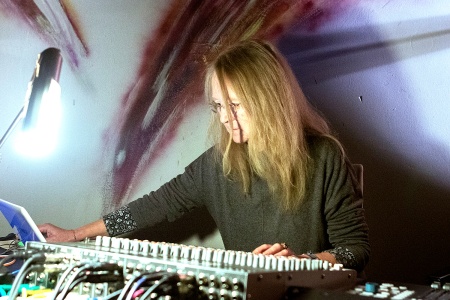 Andrea Sodomka (*1961) is a composer, media artist and curator and works in the fields of intermedia art, sound art, radio art, and interactive art. Sodomka studied at the Academy of Applied Arts and at the Academy of Music (Institute of Electroacoustics), Vienna. She is also co-founder of alien productions, a network of artists established in 1997 that focuses on the theory and practice of technology and new media and stands especially for co-operative projects with other artists, technicians, theorists and scientists. Andrea Sodomka lives and works in Vienna.
Bei uns u.a. zu Gast mit: