Tiefblau und Kristallweiß – Die Farben der Distanz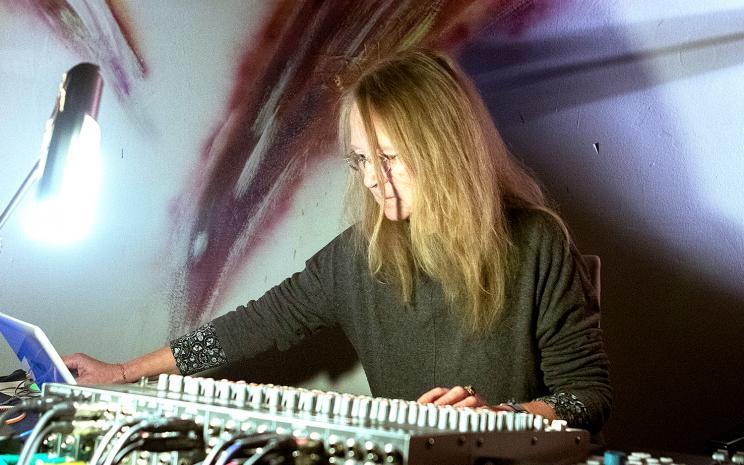 Tiefblau und Kristallweiß – Die Farben der Distanz
Travel bans, cancelled concerts, no studio productions, no musicians with whom to work and explore new sounds.
A yearning for the sea; however, all marinas around the world are closed.
So much is lost, just memories and dreams remain.
I travel with the sound of past journeys to imaginary places and dreamed worlds.
Keeping in touch with friends, improvising a bit, exchanging ideas in video conferences isn't really satisfactory. The longing for open space, for the world, for exchange, for contact persists.
Somehow the anchor to reality has been lost, the anchor point has shifted.
But don't I actually work and communicate and feel in the virtual world anyway?
When I open the window:
Silence, crystal clear like crackling ice. Hardly any sounds from outside, no airplanes, little traffic. No sounds of children laughing and yelling on the playground.
On the way to my studio I am alone on the underground. Even during rush hour at the central interchange just five people. A lone guitarist, wearing a mask, takes the chance and plays for himself.
Where is everyone? Fear rises from a dark corner of my mind: Will I be alone forever?
A lost city, a city between the times, a city in the space between. 
A strange acoustic backdrop I've never heard before. Similar to the sound of nature, only louder.
Andrea Sodomka (Translation: Friederike Kulcsar)
Kooperationen
Die Komposition von Andrea Sodomka ist eine Auftragskomposition der ORF musikprotokoll. Ein Projekt von ORF musikprotokoll. Konzept, Produktion: Fränk Zimmer. IEM – Koordination: Robert Höldrich, IEM – Technische Entwicklung: Matthias Frank, Franz Zotter und Lukas Gölles. In Kooperation mit dem Institut für Elektronische Musik und Akustik der Kunstuniversität Graz – IEM, SHAPE – Sound, Heterogeneous Art and Performance in Europe. Gefördert durch das Programm "Creative Europe" der Europäischen Union.