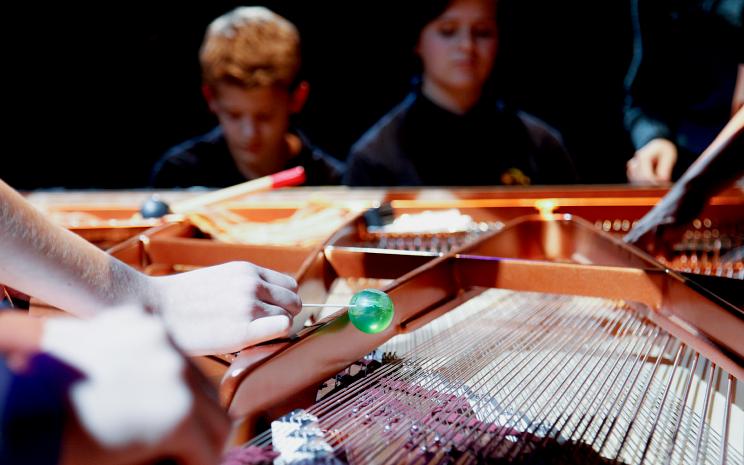 konfrontationen 8: Sound Seekers
When sounds are hidden, one must go on a search for them. This has been done by pupils at schools in Styria that have dedicated themselves to fostering musical talents: the Musikmittelschule in Stallhofen, the BORG in Hartberg (with instrumental music and singing), the Stiftsgymnasium in Admont, the Musikgymnasium in Graz, and the Musikschule in Weiz. Young people experiment with new sounds in cooperation with musicians from the Schallfeld Ensemble and composers of contemporary music: How can I discover new and unusual sounds in my instrument, my surroundings, or myself? How can I use them in musical contexts? How do I create a piece from all of this? Improvisation and collective composition give rise to works in which the discoveries of the young musicians become audible.
A production of Conto musicale and the Bildungsdirektion für Steiermark. In cooperation with ORF musikprotokoll.