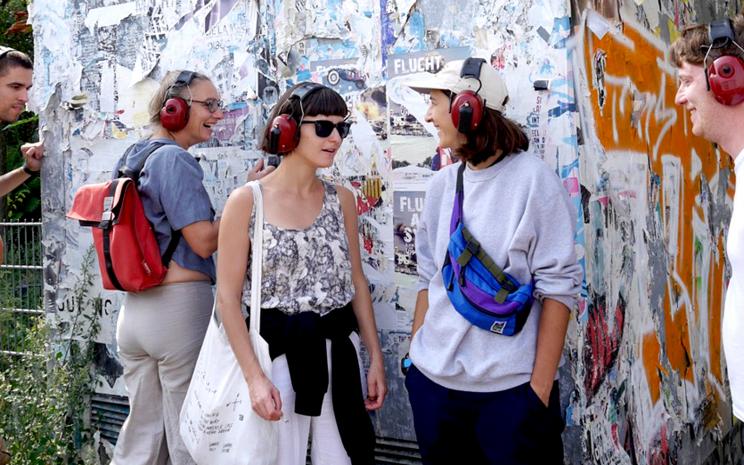 Christina Kubisch has dealt with electromagnetic induction since the 1970s. When she realized a larger installation with electrical cables spanning a space in the 1990s, she could suddenly hear diverse signals being emitted. It was a time when more and more electromagnetic fields were forming. Kubisch had special headphones built with which she could make these audible and record them at the same time. Since the turn of the millennium, she has been organizing Electrical Walks, during which the audience can explore very diverse-sounding electromagnetic fields – whose number continues to grow – along a suggested route.
"The palette of these noises, their tonal colors and volumes vary from place to place and from country to country," explains the artist. "They have one thing in common: they are everywhere, even in places where one would not expect them. Lighting systems, transformers, anti-theft devices, surveillance cameras, cellphones, computers, elevators, tram power lines, antennas, navigation systems, cash dispensers, illuminated advertising, electrical devices, and so on form electrical fields that are concealed as if under a cloak of invisibility, but are nevertheless incredibly present."
In cooperation with SHAPE – Sound, Heterogeneous Art and Performance in Europe.