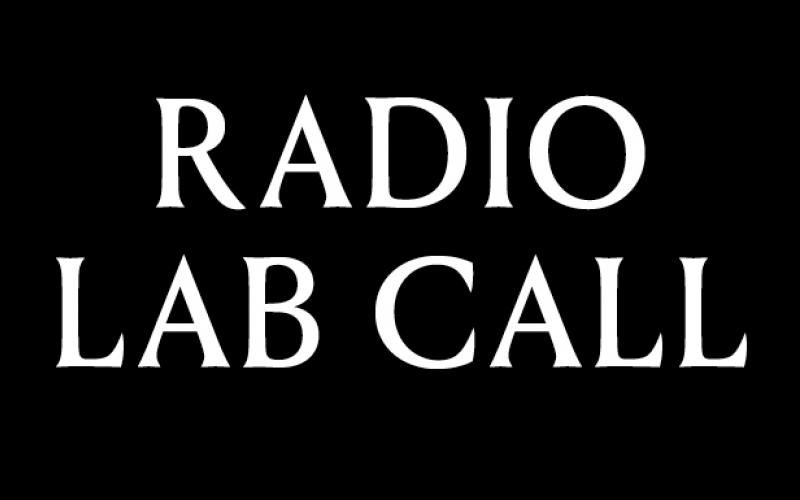 Radio Lab 2020 - Call for Works
Since 2014, the CTM Radio Lab has been commissioning new works that explore the intersection of radio with live performance or installation within the context of the festival's yearly theme. The initiative is led by CTM Festival and Deutschlandfunk Kultur – Radio Art / Klangkunst in collaboration with Goethe-Institut, ORF musikprotokoll im steirischen herbst, Ö1 Kunstradio, and The Wire magazine.
The call is open to artists worldwide and relevant to fields of experimental music, sound art, radio art, new radio drama, and performance. The commissioned works will premiere in the form of an installation or live performance at CTM 2020 Festival in Berlin (24 January – 2 February 2020), and will be subsequently broadcast in Deutschlandfunk Kultur's Klangkunst programme in spring 2020 in the form of a 40–55 minute radio show. The Österreichischer Rundfunk (Austrian Broadcasting Service) will also present the works via one or more of its platforms: the Ö1 Zeit-Ton or Ö1 Radiokunst – Kunstradio radio shows, and/or the ORF musikprotokoll im steirischen herbst festival in Graz (autumn 2020).
Projects must clearly explore the potentials of combining radio and live performance / installation; proposals that simply mention the creation of a radio version following a live showing will not be given priority. Projects must equally respond to CTM 2020's theme of Liminal in order to be eligible.
Budget
The selected work will be supported by a production budget/fee of EUR 5000. Technical/staging costs for CTM and possible ORF musikprotokoll im steirischen herbst festival performances will be covered additionally, upon discussion with the organisers, as will travel expenses to Berlin and lodging during the residency and festival period.
Deutschlandfunk Kultur and CTM Festival will provide support, counselling, and general assistance during the production of the work.
Schedule and Deadline
Deadline for submission: 28 August 2019 at 23:59 local Berlin time
Winners notified: End of September 2019  
Production phase: October 2019 – January 2020
Performance at CTM 2020 Festival: 24 January – 2 February 2020
Deutschlandfunk Kultur – Klangkunst radio broadcast: Spring 2020
Presentation via ORF: Autumn 2020
Jury
The international jury will be comprised of five persons from various backgrounds (artists, curators, journalists) and will be disclosed together with the results.