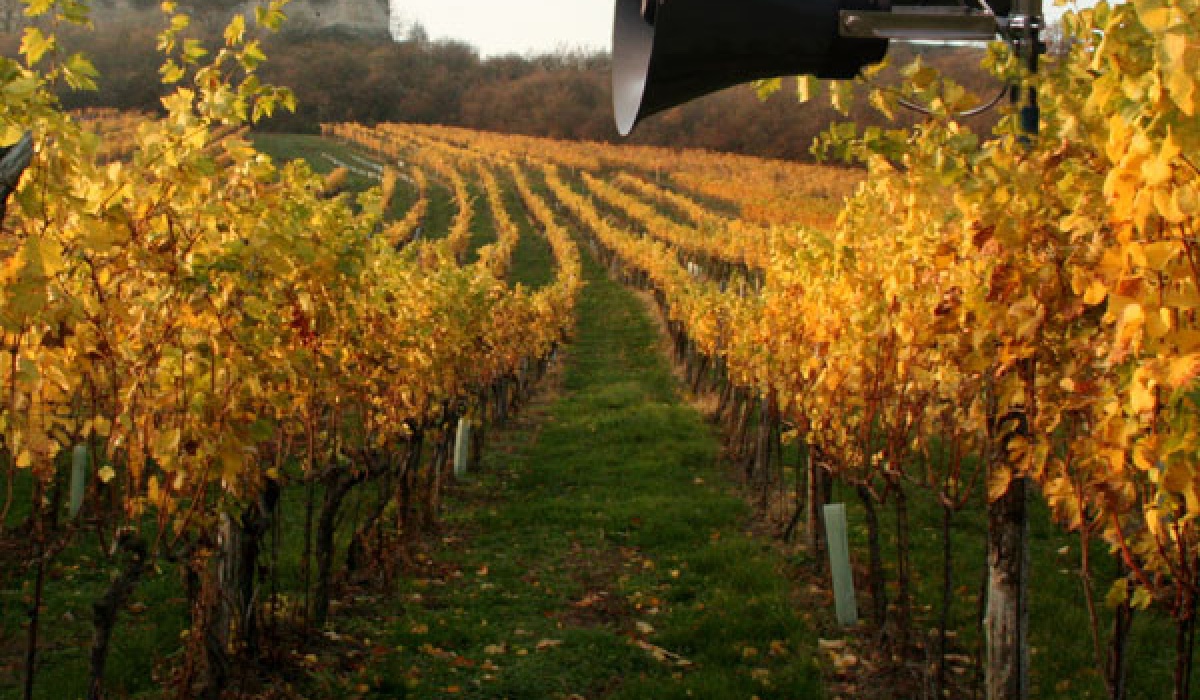 When the grapes ripen in the fall, vineyards often are threatened by immense swarms of birds. The birds, starlings amongst them, eat considerable amounts of ripe grapes before it's time to harvest.
To save their fruit, winemakers try to scare the birds away, often using acoustical means. Modern systems use sound like the calls of raptors or gunshots. With RAPTORreloaded, we went a step further and incorporated sound art into these acoustic systems.
We buitd a permanent sound installation in public space, both useful and artistically challenging. The installment tooke place in the vineyards of Falkenstein, Lower Austria, in the fall of 2009, as part of the regional festival "Viertelsfest 2009".
We invited composers and sound artists from all over the world to contribute with their own art. Each work was played for one week, every day between sunrise and sunset. All compositions served the same purpose: being pleasant to men, but scary to the birds.
Each work was further presented on the national radio programme of ORF Kunstradio with a three minutes field recording. On October twenty fifth, all compositions took part in a forty minute radio mix.
See and hear RAPTORreloaded online:
http://alien.mur.at/raptorReloaded/?lang=en