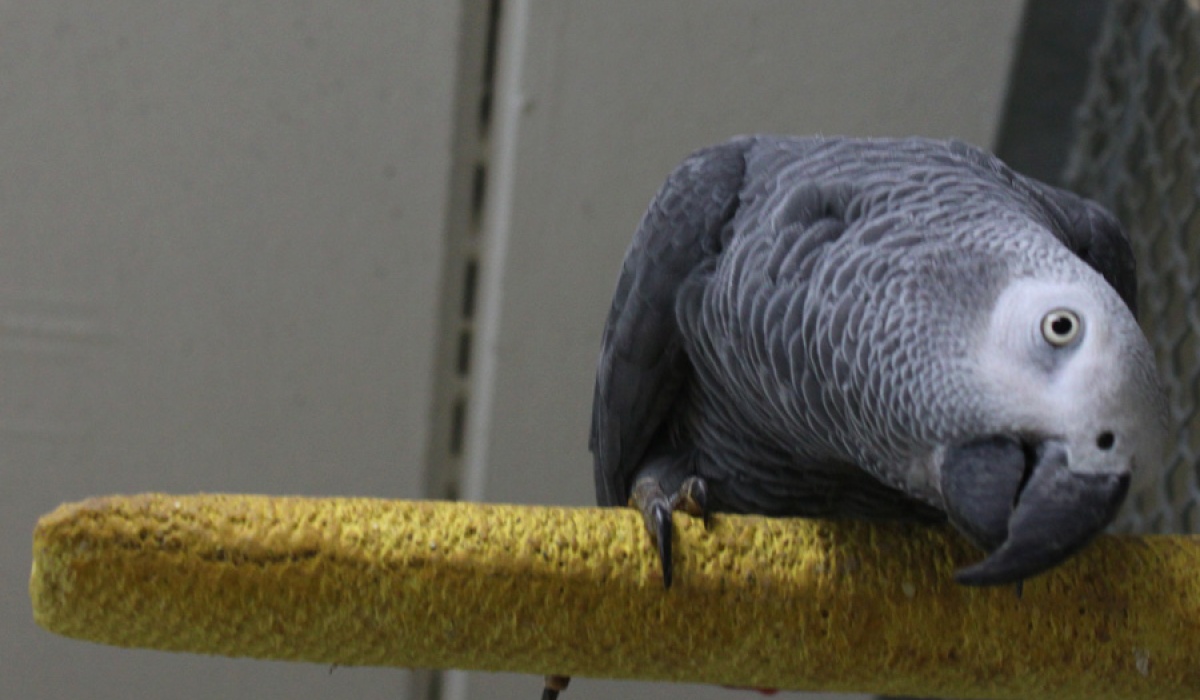 Today Marion Wenny, the head of the parrots' home in Vösendorf, chose the birds who will be brought to the GrazMuseum soon to play our installation at the musikprotokoll festival 2013. Let us introduce our quintet of greys:
There is Jago, a very pale bird, from time to time slightly plucked at her chest, wearing a ring on the right leg. Jago is tame, very handsome, talkative and loves to be caressed and stroked.
Chica, nicknamed Vulture (due to his plucked head), also wearing a ring on his right leg. He is dating Joki.
Joki, Chica's partner, is a bird with broad shoulders. He, as well as his mate, are reserved individuals and tend to stay in the background.
Quite the contrary - Rosi, the leader of the gang. She truely is a beauty, and the largest bird of the flock, thus her nickname Valkyrie. She also is tame and likes to be caressed.
Finally the drummer: Kasi. A very small talkative humorous girl. Her distinguishing mark is a single pink feather on the right side of her neck. She likes to make noise by hammering her beak peferably on metal objects at a speed of 180 bpm...
So be ready to meet these guys at the GrazMuseum from October 3rd to 6th, daily from 10am to 6pm.