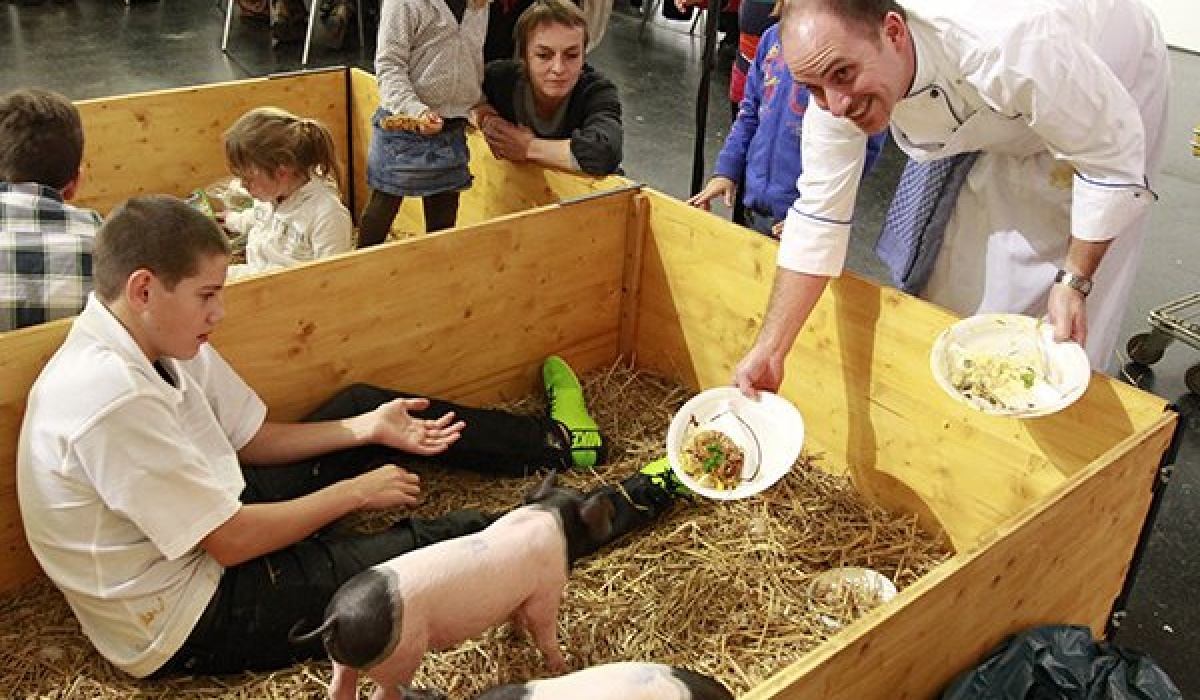 The fotographer Heinz Cibulka came up with the wonderful idea to invite animals to have a fine dinner with humans, instead of being served on a plate.
Together with Heinz we organized an event within his big solo show in the Museumszentrum Mistelbach.
Geese, goats, pigs, a horse, rabbits and humans had a fine vegarian menu, while Daniel Lercher and us provided a sophisticated dinner music.
Now, you can see the event on our newly created website. As for now, the text is in german only, but I am sure you can get the idea.