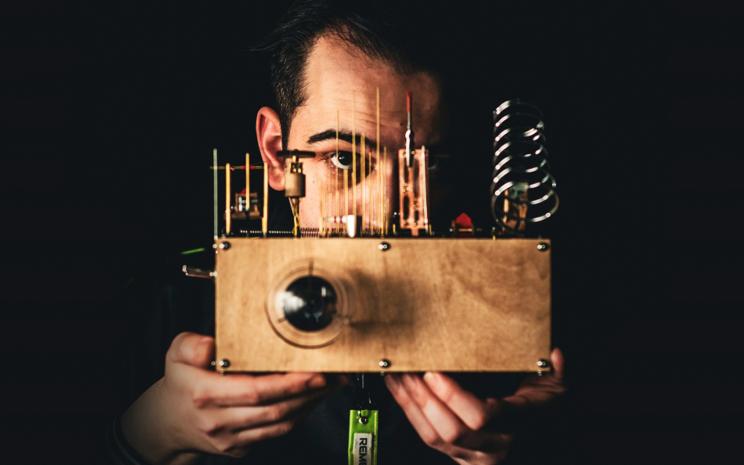 07.-09.10. | 10:00-19:00 & 10.10. | 10:00-16:00
Koka Nikoladze's (b. 1989) vivid imagination is coupled with masterful craftsmanship. His delightful music machines, which we present in a video installation at MUMUTH, are a testament to this. In addition, audiences can experience Nikoladze as a composer and performer. His musical roots go back to his training as a violinist at the Tbilisi State Conservatoire and his studies of composition with Marco Stroppa, a disciple of Helmut Lachenmann, in Stuttgart.
Nikoladze was never satisfied with conventional solutions: after completing his master's degree, he worked at the Norwegian Centre for Technology in Music and the Arts. A native of Georgia, he now lives in Oslo and develops concepts for real-time composition and animated notation. He constructs delicate beat machines that look as beautiful as they sound. Nikoladze recently caused a stir with an online campaign: he auctioned off the last chord of a composition, saved on a USB stick. The top bid was $ 13,900.
Concept, videos: Koka Nikoladze
Werke
beat machines - Ein Komponist als Bastler und Visionär
Österreichische Erstaufführung