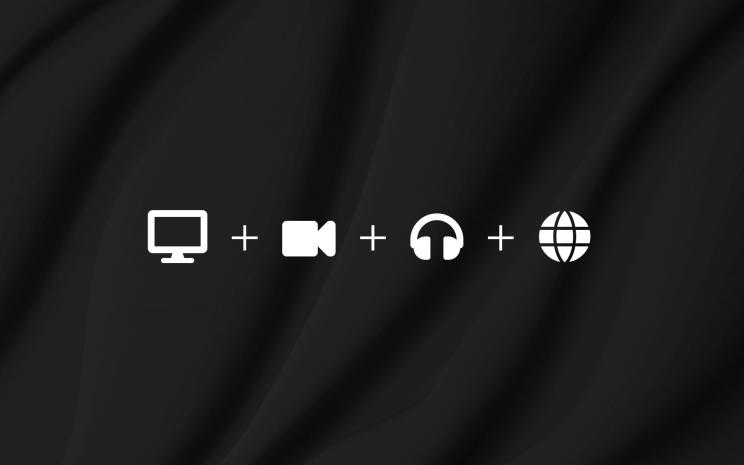 musikprotokoll dynamic streaming
Already prior to the Corona pandemic of 2020 there was live streaming of concerts with video and audio – in the case of musikprotokoll for the first time in 1997, incidentally. In the history of our festival, there have again and again been projects with a focus on alternative forms of broadcasting music – via the internet, smartphones, and, naturally, on the radio. In the meantime, we have arrived at a point in time where listening and/or watching music and films online is considered a matter of course. The consumption of everything in any place and at any time that has been facilitated by video and music streaming services has profoundly changed how we perceive art.
In 2020, we are trying out a new facet of this idea with dynamic concert streaming. The surround recordings of the ORF are encoded as binaural audio files and put online. When they are played back, the head movements of listeners are tracked in real time. Moving one's head thus changes the spatial reproduction of what is being listened to and an astonishing, lifelike sonic experience emerges. With a computer, webcam, and headphones, anyone can try out this new way of listening at home for a period of one month.
Explore the project: musikprotokoll dynamic streaming
Werke
Mon 26.10.2020 - Thu 26.11.2020, All day
musikprotokoll 2020 Konzerte
Audioplayer: Institute of Electronic Music and Acoustics (IEM). IEM-Coordination: Robert Höldrich, Institute of Electronic Music and Acoustics (IEM). Technical development: Matthias Frank, Franz Zotter, Thomas Deppisch, and Lukas Gölles. Audio and video recording: ORF. A production of ORF musikprotokoll in cooperation with the Institute of Electronic Music and Acoustics (IEM).