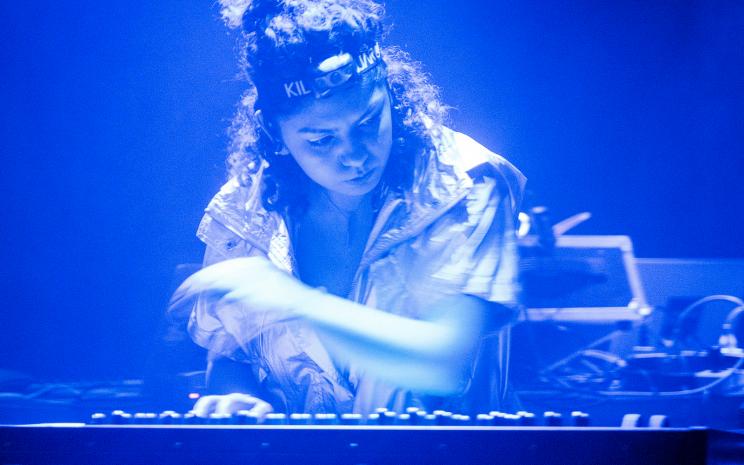 Rojin Sharafi & Arash Akbari
Waterskin is a preview of Sharafi's upcoming album Kariz, which is going to be released in 2021 via Ventil Records. The album narrates the process of collecting waterdrops of self essence through the underground corridors of past. For this album she improvised with a microtonal irregular Max sequencer and different synthesizers.
The visuals are created using real-time image processing and generative algorithms to explore error aesthetics and noise and chaos. The parameters evolve in response to temporal changes in sound frequencies as well as their internal procedural interactions. These momentary and unexpected impulses lead the system to act as an unstable abstract structure.
The live video streams will be accessible via XLR8R's and SHAPE platform's Facebook pages (usually at 19:00 CET) and will be archived on XLR8R's website afterwards. The exclusive audio - live recordings and mixes - will be posted straight to the XLR8R website. 
In cooperation with SHAPE – Sound, Heterogeneous Art and Performance in Europe. Supported by the Creative Europe program of the European Union. Rojin Sharafi ist SHAPE Artist 2020.