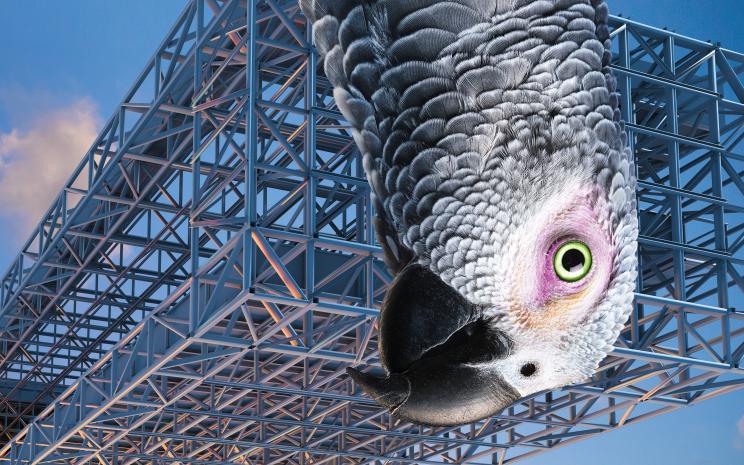 As to the subject of the "Secret of the Birds" I immediately remembered a sound I had generated long ago on analogue electronic instruments, and which I associate with bird song. In contrast to real bird calls, however, this chirping soon gets on your nerves. I therefore added an opposite pole consisting of harmonious synthesizer sounds, which turned out to be so ultra-kitschy I had to  counterbalance it with another harsher layer.
Dealing with the motion of the carousel, in particular with acceleration/deceleration or, generally speaking, different speeds was the real challenge. Initially, I was deeply interested in the question "Can a sound overtake the rider or approach him or her faster than he or she flies past the speakers; can this phenomenon be experienced 'in flight'?" It seemed too risky after all, for I couldn't try it out to see if it worked.
I therefore focused on the history of the birds surrounded by their animal friends bustling and straying above and below ground, accompanied on the organ by their mum; an acoustic exploration of the bird song while circling the enclosure.
Kooperationen
In Kooperation mit dem OÖ kulturquartier.