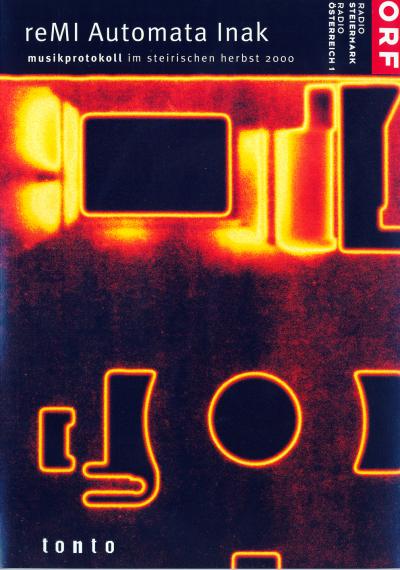 [sounds + visuals] : Bilderverbot - the strict as well as paradoxical theme set by the musikprotokoll 2000 was aimed at focusing attention on a radical approach to image and sound production by the artist. In this context the performance of reMI, a duo from Graz, proved exemplary. The visuals of Renate Oblak - a flickering geometry of frenzied pixel activity - that went together with Michael Pinter's layers of frequencies, which were generated by the same deliberate computer failures, induced a cold yet at the same time alluring magnetism. Avoiding mere representation within the meaning of "images forbidden", they created an iconic language of technology in their first live performance and wound up in the paradoxical position of producing pop for those who are in the know. reMI stand for experimental art at the digital interface between image and sound - their techno-ish eruptions and exercises coming off as flashy, multicoloured attacks.
Michael Pinter : composition, concept
Renate Oblak : video, concept 
A Co-production of tonto and musikprotokoll im steirischen herbst.
Bestellnummer
ORF DVD mp 00 705
Ermäßigter Preis
25.00EUR