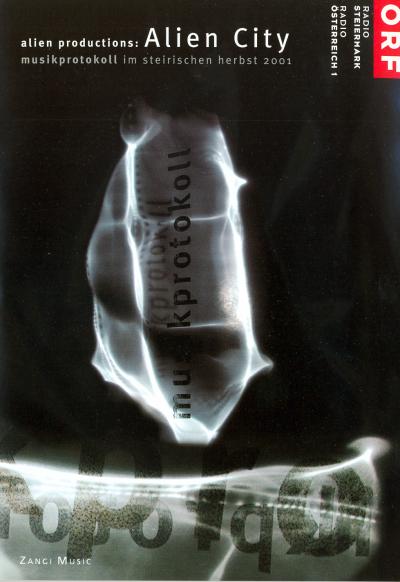 Created by the artists of alien productions, Alien City is a perfectly virtual metropolis in cyberspace. Building on the material taken from the two-day event in the "Dom im Berg" in Graz during the musikprotokoll 01, the artists have brought forth another manifestation, this time for the DVD format.
Alien City Movie: 33'37"
Alien City History / Stadtgeschichte: 12'57"
Publisher: ORF Landesstudio Steiermark, Radio Österreich 1
Co-operations: ORF-musikprotokoll / Zangi Music / OK Centrum für Gegenwartskunst OÖ
alien productions Martin Breindl, Norbert Math, Andrea Sodomka
Bestellnummer
ORF DVD MP01 706
Ermäßigter Preis
18.00EUR