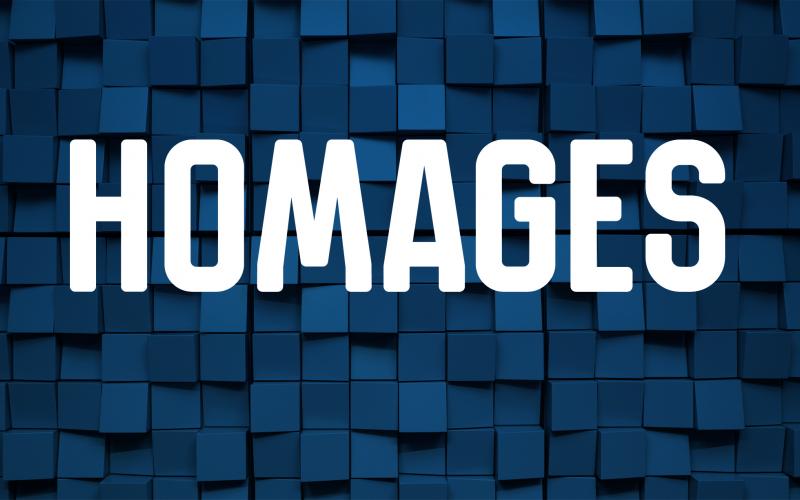 Since no one can doubt that music that emerged in the various music scenes in the city of New York in the course of the 20th century has had and continues to have a great influence on music in Europe and thus also in Austria, we chose not simply Austrian positions for this project, which was developed in cooperation with the Austrian Cultural Forum New York (ACFNY), but rather a kaleidoscopic mirror image project, so to speak: fifteen Austrians each choose a New York musical personality, in whose music they discover something stimulating and mirror image of themselves. And in the process, some quite unusual double portraits have been created: One learns as much about the portrayed persons as about the portrayed persons by listening to them. These fifteen homages can be discovered via headphones and while strolling through open terrain on the roof of the Höhenrausch building in the center of Linz, from station to station at a tempo of your own choosing.
Auf ins Wolkenkuckucksheim!
The Höhenrausch Roof as a home in the clouds - an artistic place of longing based on an antique model: walking in the cherry orchard, airing your soul in a hammock and watching time pass by. Enjoy the distant view and listen to the sounds of New York. Listening to young authors* reading castles in the air and browsing in the club of dead poets. Climb the tower at night and marvel at the flying ship. Or just hang out in the bar and wander in your thoughts over the roofs of Linz.
Opening hours:
Due to the current Corona numbers the start of the art oasis on the roof is postponed indefinitely. (Status: 02.07.2020)
... until September 15th, daily 16.00 - 23.00 o'clock, in the Upper Austrian Cultural Quarter in Linz.
The observation tower is accessible Monday - Saturday from 10.00 - 16.00 o'clock via the Passage Linz.
A production of Austrian Cultural Forum New York and ORF musikprotokoll. In cooperation with the OÖ Landes-Kultur
Ltd.