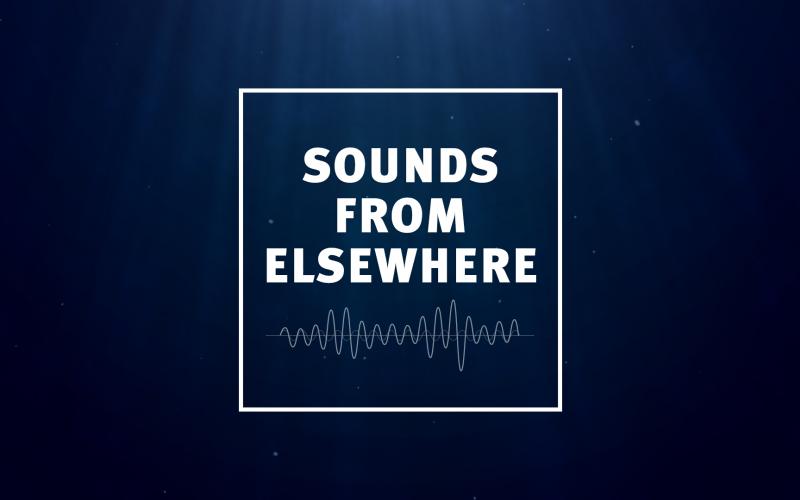 As part of Höhenrausch 2018 ORF musikprotokoll will present sound artists who set out in search of faraway and alien acoustic landscapes. In an outdoor sound capsule on the top floor of the Multispace on the roof of the OÖ Kulturquartier in Linz, visitors can now follow in their footsteps. The four audio pieces are new versions of works based on the manipulation of sound material that captures unique auditory perspectives in and around water.
Life under water is anything but silent. In Restless (2015) Jana Winderen explores the cosmos of sounds produced by tiny aquatic crustaceans, which are found in waters all over the planet.
In 2010 Werner Dafeldecker and Lawrence English visited the Argentine research bases Marambio and Esperanza on the Antarctic peninsula. In Shadow of the Monolith they weave audio recordings of melting icebergs, seals and penguins into a fascinating acoustic portrait of a landscape.
In 2013 Angélica Castelló set out on her sound expedition to the Lofoten archipelago off the Norwegian coast accompanied by Susanna Niedermayr and the bio-acoustics researcher Heike Vester. Recordings of the sounds of the sea are mixed with instrumental and electronic sounds to create the imaginary underwater world Sonic Blue.
In her composition In Locking (2017) Kaffe Matthews mixes the sounds of the emptying and filling of locks on the Grand Union Canal in England with a choral work she composed on her 80-mile-long trek from London to Milton Keynes ‒ water sounds and human voices combine in an unusual way.
More info: http://musikprotokoll.orf.at/en/sounds-from-elsewhere/e
24.5. – 14.10.2018
Opening: 23. Mai, 19.30 Uhr
OK Kulturquartier, Linz