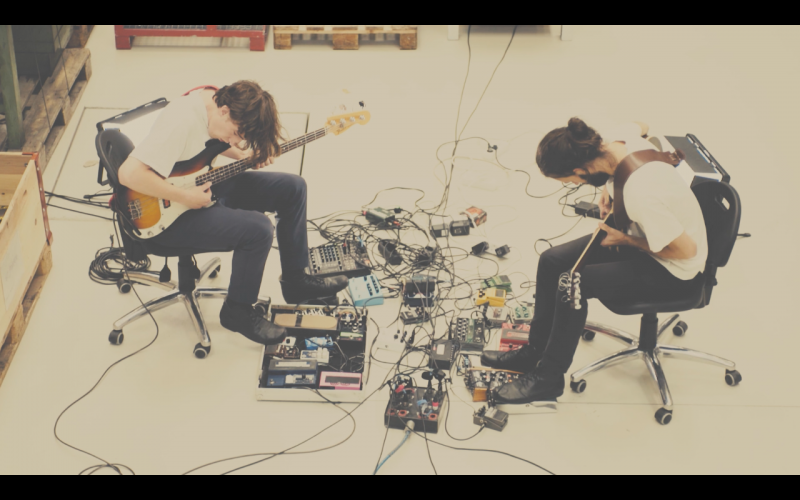 schtum bei GAMMA in St. Petersburg
The "Creative Europe"-supported SHAPE platform announces a large showcase at Gamma festival in St. Petersburg. The large-scale Russian festival of music and modern culture will be held for the fourth time from July 11 to July 14. This will be the fourth large SHAPE showcase outside of the EU after Montréal's MUTEK, Rio De Janeiro's "Novas Frequências" and Jinja, Uganda's "Nyege Nyege". Full list of SHAPE acts for this event is coming soon.
musikprotokoll presents the duo schtum (Manu Mayr und Robert Pockfuß) in St. Petersburg. Die beiden Musiker beschreiben ihre Zusammenarbeit bei schtum mit folgenden Worten: " schtum's music conjures the sense of abstract movement in sound. Performing live on instruments augmented by distortion and reverb, the duo transforms microtonal interferences and feedback into dark, often brutal electronic sequences. The dynamic contrast between raw expression and clinical precision is the prime mover in their music, whether in the studio or on stage. "
For several days, the Northern capital will once again become the epicentre of the electronic and avant-garde sound, media art and various cultural events. The music format of the festival will be presented by 10 stages in 4 different locations of St. Petersburg and an impressive international line-up, which includes artists from more than 15 countries of the world. The festival has already announced several acts, including Surgeon, I Hate Models and many others.
The organizers of the festival present this collaboration with the following words: "Gamma not only represents established names in music and contemporary art, but also opens up new ones. Therefore, in 2019 Gamma is hosting the project of the SHAPE platform with the support of the "Creative Europe" program with its two dozen fresh European artists performing in Russia for the first time. Thanks to this initiative Gamma continues to expand the boundaries of musical discourse."