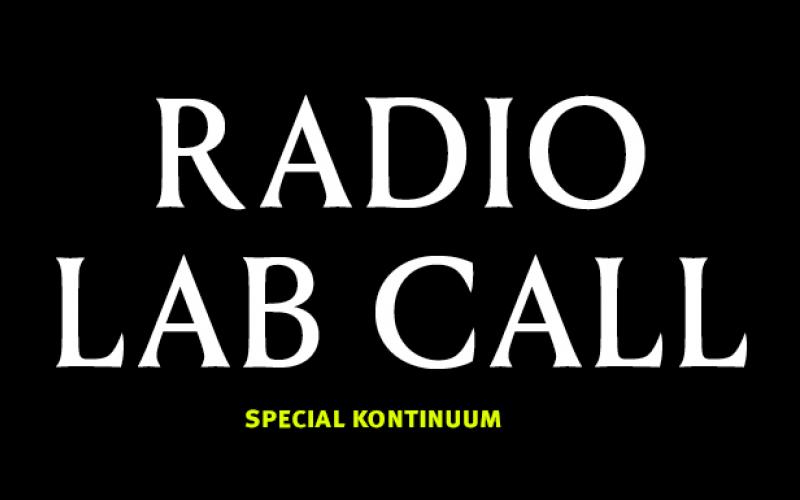 Kontinuum - Call for Works
In the age of digital and social media, we constantly receive multiple and often contradicting streams of information that shape our increasingly complex and contested realities. The CTM Radio Lab's new KONTINUUM commission reflects this situation by offering a singular audio channel to be modulated by one artist (or team of artists) over the period of one year.
A new component to the Radio Lab, KONTINUUM is a call by Deutschlandfunk Kultur, CTM Festival, and ORF Austrian Broadcasting Service for composers, musicians, and audio producers to submit proposals for creating a generative audio stream to be played 24/7 over the period of 365 days. The call is open to artists with a proven experience in generative music composition and streaming/broadcasting technology. Artists from all over the world are encouraged to apply.
The stream should have a narrative quality in the broadest sense of the term: It should refer to the CTM 2020 Liminal theme, and propose an artistic stance on the phenomenon of multiplicities. Generative music, algorithmic creation, machine learning, and automation in music are also topics that should be explored.
The stream will feature regularly on Deutschlandfunk Kultur, the cultural channel of Germany's national public radio. It will be broadcast whenever there is a gap in the schedule as a way to break from news, talks, radio dramas, documentaries, and music, onto a different but ever-present sonic reality. The piece should follow its own agenda and aesthetics without violently disrupting radio's flow, much like the way in which many media we consume amalgamate into a steady stream of information and affects.
Possible methods for generating this stream are data sonification, generative composition (digital and/or analogue), live streaming from field microphones, durational performances, and any combination of these. The source of the stream should be placed in Deutschlandfunk Kultur's Berlin radio house in order to ensure maximum stability in combination with minimal maintenance requirements. Innovative ideas for the nature and format of the online or physical streaming source are welcome, but the reliability of the stream is priority.
KONTINUUM will start streaming in conjunction with CTM Festival 2020 (24.1. – 2.2.2020). As part of the commission, the artist(s) should present their work in the form of a talk and listening session at CTM Festival. Further artistic presentations and formats within CTM (e.g. sound installation, performance, or similar event) may be discussed with the organisers but are not a condition of the commission, nor guaranteed.
Budget
The selected work will be awarded a 7000 € honorarium, which includes the presentation at CTM, and any costs related to collaborators, materials purchase, etc. Software maintenance (for the stream) must also be covered by the artist; remote access to the computer can be provided. Deutschlandfunk Kultur can provide a computer (Mac or PC) from which to run the stream and will also maintain the stream.
Technical/staging costs for the CTM presentation will be covered additionally, as will travel expenses to Berlin and lodging during the festival period, or in case a stay in Berlin is necessary to execute the project.
Deutschlandfunk Kultur and CTM Festival will provide support, counselling, and general assistance during the production of the work.
Schedule and Deadline
Deadline for submission: 28 August 2019 at 23:59 local Berlin time
Winners notified: End of September 2019  
Production phase: October 2019 – January 2020
Presentation at CTM 2020 Festival: 24 January – 2 February 2020
Deutschlandfunk Kultur – Klangkunst radio broadcast: 2020
Presentation via ORF: 2020
Jury
The international jury will be comprised of 3 persons from various backgrounds (radio producer, curators, artist / technologist) and will be disclosed together with the results.