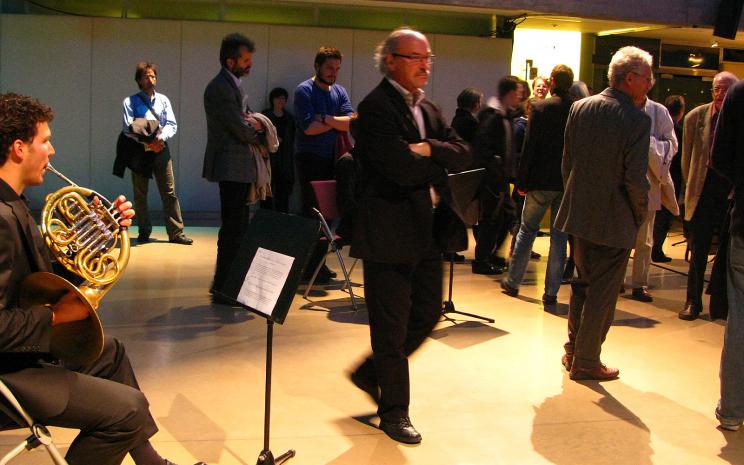 Kompositionen von Georg Friedrich Haas und James Tenney
Europe has a problem: the search for bindingness and for the widening of the joint scope for action entail trivialisation and generalisation. But what sounds like a lament for current politics actually explores the organisation and tuning of our tone system in the course of the past six hundred years, the order of the twelve European tones. Modulating through all keys familiar to us today – that is, being able to move in and between them acoustically without going against the grain – only works if the intervals are slightly changed, in fact damaged, i.e. tempered. While this does gain international flexibility, it also loses the strangely fascinating shine, glow and glitter of the interval combinations that were originally divided in whole numbers. This year's concert by the RSO Vienna is dedicated to composers and their works who refuse to engage in the virtuosity of modulation in favour of a virtuosity of an ostensibly simple sense of sound of untempered intervals and tone systems and their seductive emotionality.
James Tenney (US) Critical Band
James Tenney (US) In a Large, Open Space
Georg Friedrich Haas (A) Fremde Welten
James Tenney (US) For Piano and ..
RSO Wien (A), Gottfried Rabl (A), Conductor
Ardittit Quartet
With Irvine Arditti (GB),Ashot Sarkissjan (GB),Ralph Ehlers (BR) & Lucas Fels (D)