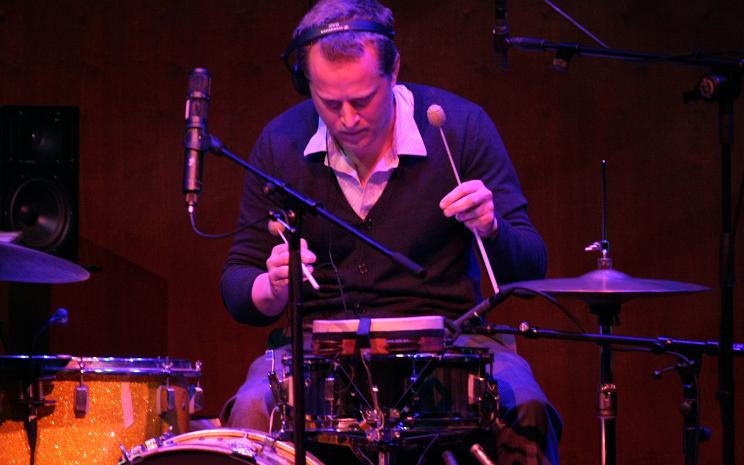 Martin Brandlmayr Schlagzeug, Vibrafon, Computer
A specially developed computer program transforms Martin Brandlmayr's drum kit into a highly complex organism: microphones mounted on the instrument reveal the cellular structure and allow the audience to listen in on the genesis of the sounds. In the tug-of-war of motion and standstill, sound and silence, Brandlmayr bases his approach on the fugue, interested specifically in the compelled memory and the confusion of the perception of time along a vertical axis: past sections pulsate into the now and appear in a new light.
With Martin Brandlmayr (A), drums
A cooperation of the Kunstuniversität Graz and musikprotokoll.