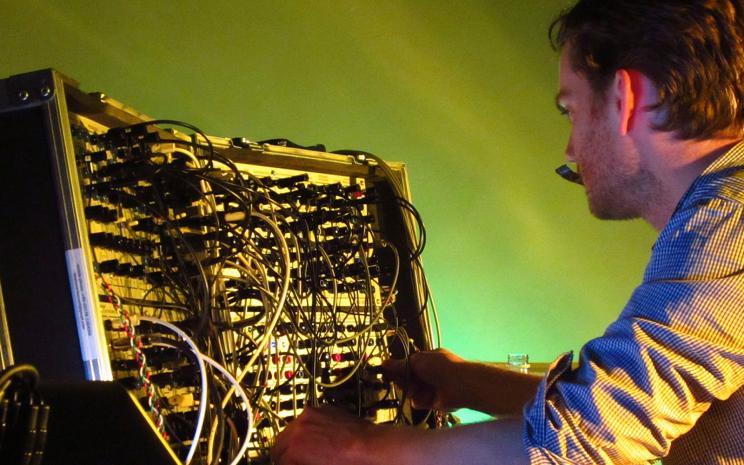 Serge & Mondriaan
With "Serge & Mondriaan", Ankersmit explores the visionary but little-known sonic ideas of Dutch modernist painter Piet Mondriaan. As far back as the early 1920's, Mondriaan imagined a radical, abstract, electrically produced music of pure, hard-edged frequency and noise; "tone" and "non-tone". Ankersmit realises these ideas into an electronic composition of his own, made entirely on an original 1970's Serge Modular from the collection of Gemeentemuseum The Hague - an instrument inspired by Mondriaan's work.
Acoustic phenomena such as sound reflections, infrasonic vibration, otoacoustic emissions, and highly directional projections of sound play a central role in Ankersmit's work. His music is also characterised by a deliberate misuse of the equipment, using feedback and disruptions to the signal, and the extremes of frequency and dynamics, to create visceral but finely detailed swarms of sound.

In cooperation with SHAPE – Sound, Heterogeneous Art and Performance in Europe. Promoted by the "Creative Europe" programme of the European Union. Battle-ax is SHAPE Artist 2017.