Ludwig Salvator erforschte Sitten, Gebräuche und Lebensumstände der bis dato unbekannten Mittelmeerinseln – also ihre Kultur.
Christine Schörkhuber sprach auf zahlreichen Reisen mit Menschen aus unterschiedlichen Kontexten über das Wesen der Kultur, über ihr Schaffen und ihre Visionen.
Aus ca. 50 Interviews aus über 20 Ländern wurde ein Chorstück wiederkehrender Artikulationen und Fragestellungen entwickelt.
Grundsätzliches und Feinstoffliches, Hybriditäten und Hegemonien, Identitäten und Integritäten, Privilegien und Peripherien.
Audiodoku
Christine Schörkhuber "Chor" © ORF musikprotokoll 2015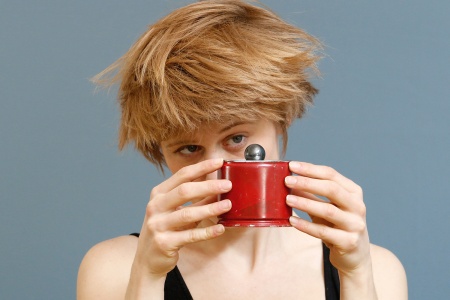 Christine Schörkhuber is a freelance sound artist, video maker and musician. She studied at the Academy of Fine Arts Vienna painting with Franz Graf and video/video installation with Dorit Margreiter. She realises big sound installations in public space as well as video art, listening pieces and experimental music. As an artist Schörkhuber is mainly interested in intersections of audio and visual arts (e. g. her installations Traces of the Unpresent Present, 2014, Sonic Wall 2011), socio-political contents and collaborative working experiences. She is a member of the feminist DIY collective Mz. Baltazar´s Laboratory and co-founder of the sound art exhibition Klangmanifeste. Performing under the name Canned Fit, she is also a member of the bands Laster Kanaster, Palovnia, and Ratatoeskr.