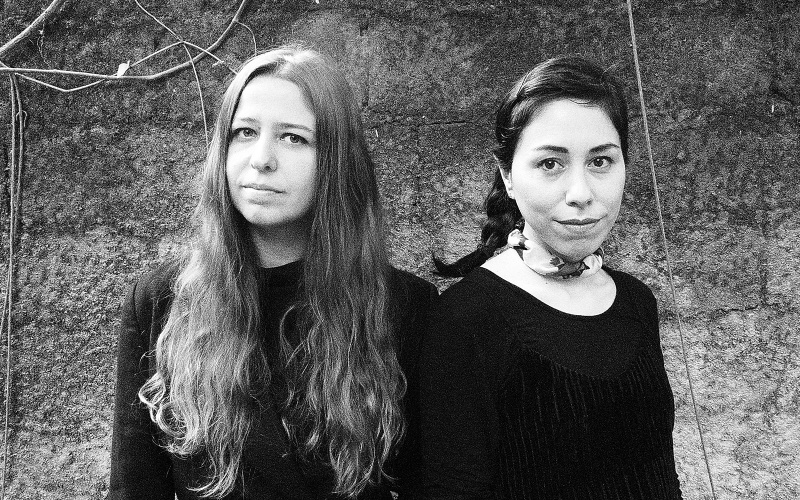 Winning projects: CTM Radio Lab 2022
We received 122 applications from 45 countries. A big thank you to everyone who took the time to submit their proposals, which collectively addressed the call's themes and challenges from a wide array of perspectives.
Fronte Violeta & Martha Kiss Perrone – »What is Not (O Que Não Está)«
»What is Not (O Que Não Está)« is an audio drama created by the duo Fronte Violeta together with director, actress, and playwright Martha Kiss Perrone.

The proposed work takes off from the sound cosmologies, languages, voices, and vibrations of other worlds. These sounds occupy and infiltrate spaces, structures, buildings, walls, and emblematic architecture, producing dissident and underground sonorities that are invisible from dominant narratives and manifest as a sonic uprising. Through three movements – underground (the silence of what is unseen), flood (humidity and the weeping that make matter fertile), and uprising (the slow transformation of matter and the plurality of voices in a multi-species chorus), the artists investigate a cycle of various long-acting natural forces that promote structural transformation, while also pointing to contact between the human and non-human, and between inert and living matter.
In a context of end-of-the-world narratives, »What is Not (O Que Não Está)« provokes the possibility of types of contact that trigger new perceptions of listening to what is absent, and to narratives, bodies, and technologies that survive disasters. Contact is born as a friction of worlds, by composing and decomposing through difference – between what is captured and uncapturable, fixed structures in confrontation with wandering sonorities.
Andrius Arutiunian – »Incantations«
»Incantations« by Andrius Arutiunian is a new work for female voices and electronics produced in collaboration with Vilnius-based Melos Collective. It is based on sung and spoken forms of spells and charms that have long been used to enchant reality and oscillate the universe back to its balanced state. Developed as a radio piece and an installation, »Incantations« sources Armenian spells of Ṙuštuni – the secret language of felt-makers from the city of Moks recorded in the 19th century, and the Sumerian book of sorcery The Devils and Evil Spirits of Babylonia from the 7th century BCE. Several millennia separate these two texts, yet they both share a core intention – a codified attempt to conjure the supernatural, avert bad luck, and deflect misfortune through apotropaic magic and its rituals. Incantations in their raw, oral, and vernacular states bridge a gap between speculative futures and passing realities.

For the past year, Arutiunian has steadily researched notions around gharib̄ – a tradition that has long been associated with the underground, clandestine activities of music making, early psychotropic substance trade, and political dissent. Gharib̄ permutes different linguistic and sonic traditions in the Middle East, Levant, and Caucasus. Continuing the explorations into how non-Western aural traditions can offer new perspectives for sound experimentation, for »Incantations« Arutiunian will tap into the hypnotic aspects of diaphony, resonance, and repetition.
Stay Tuned...
The winning works will be premiered at CTM 2022 Festival in Berlin (19.01–06.02.2022), with radio versions to be broadcast via Deutschlandfunk Kultur (spring 2022). The works will also be presented by the ORF Austrian Broadcasting Service via one of their platforms: the ORF Zeit-Ton or Ö1 Kunstradio shows, or the ORF musikprotokoll im steirischen herbst festival in Graz in autumn 2022.