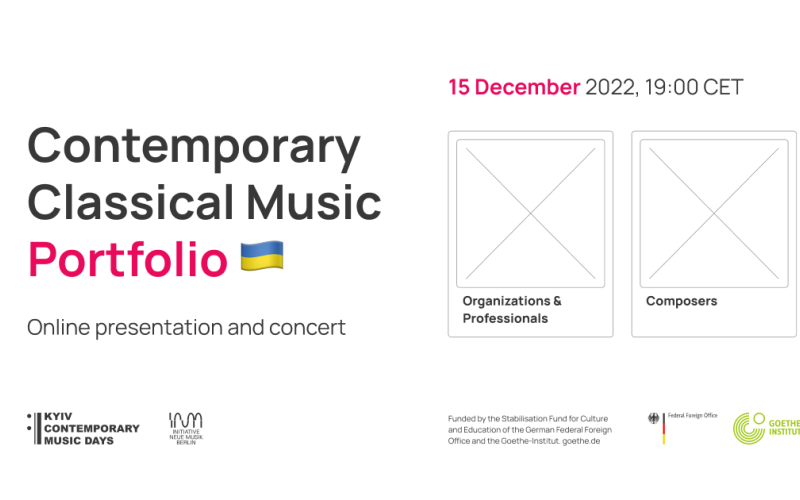 Ukraine: Contemporary Classical Music Portfolio
On December 15, 2022, at 19:00 CET, KCMD-Kyiv Contemporary Music Days is delighted to present our latest project: the Contemporary Classical Music Portfolio The presentation will be followed by an online concert.
The Portfolio itself will be available at the same link starting December 15, 2022 at 19:00 CET. The Portfolio is a curated selection of organizations and professionals that best represent the field of new music in Ukraine today and are the go-to institutions for international cooperation. The current edition is focused on organizations, concert agencies, managers, and other professionals ready to be partners and co-organizers in international projects; media specialized in contemporary classical music; as well as outstanding composers that may create new works on commission.