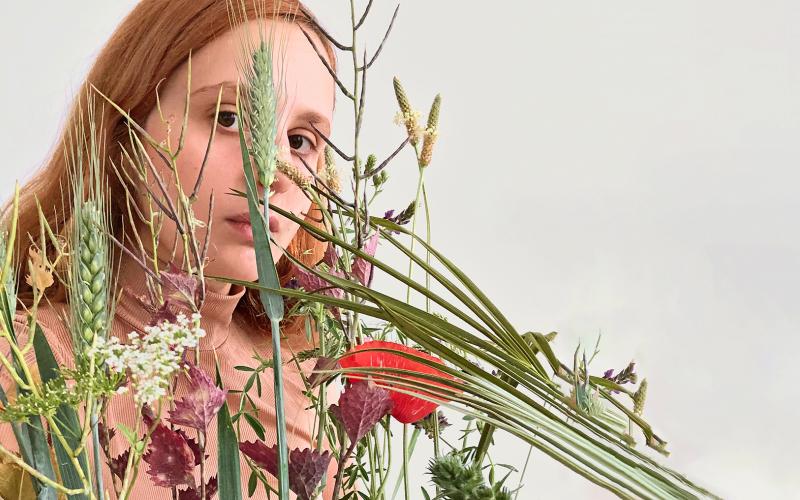 musikprotokoll poster 2021
We are pleased to present you the graphic subject of musikprotokoll 2021. It was created by the artist Nona Inescu, born in Bucharest in 1991.
Poster
Image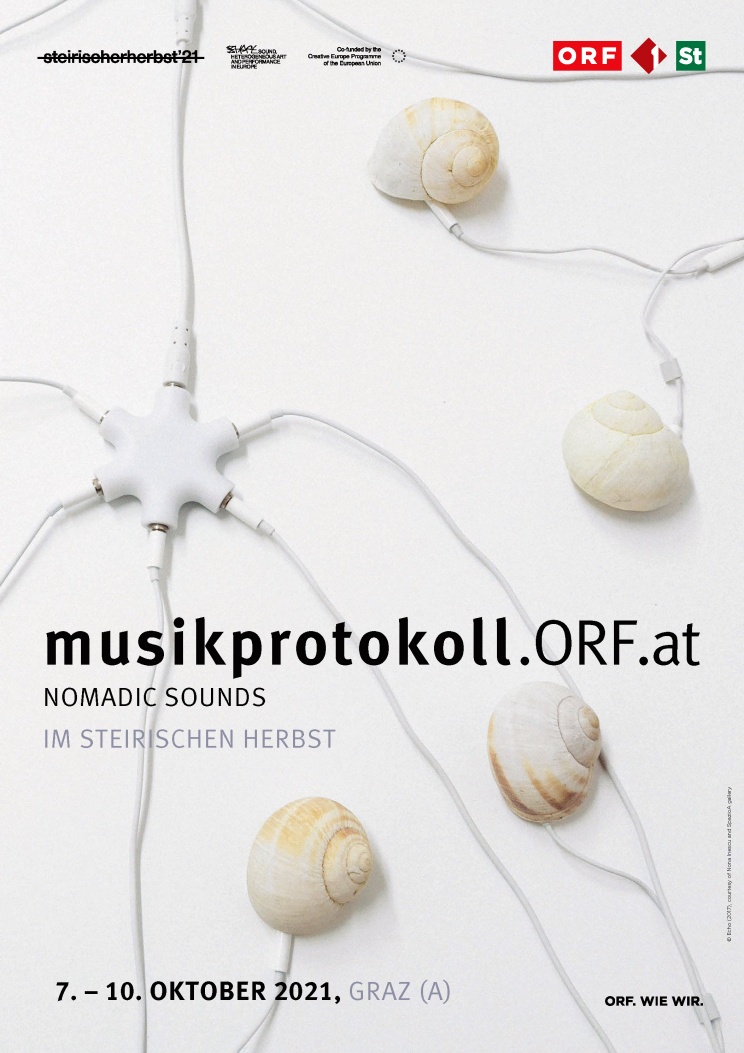 Echo
"Echo" is a sound installation put together by Nona Inescu, Vlad Nanca and Chlorys, connecting 18 pairs of EarPods with 36 snail shells, which act as small resonance chambers. The analogy between the human ear and shells was first formulated by a 16th century anatomist, who named the inner-ear spiral cavity the Cochlea, Latin for snail.
The history connecting shells and sound is filled with popular science beliefs and symbolism, shells reflecting the inner sounds of human bodies or containing worldly echoes.

The work references an inwardly focused era, with both snail shells and headphones marking a personal space, allowing us to feel safe and comfortably alone. The outside world, once a shared auditory environment, has been effectively fractured by endless white earplugs, with shells as resonance chambers of individual located bubbles of self-programmed sound.
The installation will be shown at musikprotokoll during 7-10.20.2021 in Graz.
In cooperation with SHAPE – Sound, Heterogeneous Art and Performance in Europe. Supported by the Creative Europe program of the European Union. Nona Inescu is a SHAPE Artist 2021.