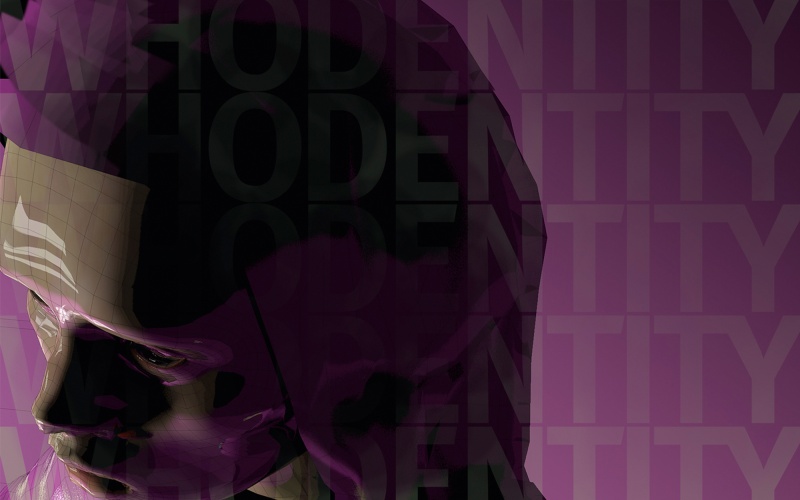 musikprotokoll 2022
6. – 9. October 2022
Whodentity
"Whodentity" is an artificial word with which we at musikprotokoll 2022 want to shed light on currently pressing questions about identities. Who is "we", what identity is attributed to whom in society in a certain context?
For musikprotokoll 2022 and its concerts with the Ensemble Modern, the vocal ensemble Cantando Admont and with the Vienna RSO, now also conducted by a female conductor, we wanted to turn things around completely after almost 55 years, especially in the structurally most conservative and still very male-dominated concert genre, and premiere music exclusively by female composers.
But interesting aspects are also hidden beyond the binary of female-male in contradictory, subtle, colourful, more radical configurations. Not simply a male supremacy, but the markers of belonging of "human beings" as such and "artificial intelligence", for example, are at stake.
Alexander Schubert's project "Unity Switch" and also his project with the AI programme "Av3ry" as a non-binary persona enrich the search for a "whodentity".
---
Directed by: Elke Tschaikner
Curated by Rainer Elstner, Susanna Niedermayr, Christian Scheib, Elke Tschaikner und Fränk Zimmer
Production: ORF Radio Österreich 1 and ORF Steiermark
In co-production with steirischer herbst '22
In cooperation with Akademie Graz, ChampdAction, Die Grazer Märchenbahn, esc edien kunst labor, Follow the Rabbit, Graz Museum, ICAS – International Cities of Advanced Sound, IEM – Institut für Elektronische Musik und Akustik, IGNM – Internationale Gesellschaft Für Neue Musik, KUG – Kunstuniversität Graz, Künstlerisch-Wissenschaftlichen Doktoratsschule der KUG, L'Orchestre de Chambre de Paris, Ö1 Kunstradio, ÖGZM – Österreichische Gesellschaft für zeitgenössische Musik, SHAPE+ Sound, Heterogeneous Art and Performance in Europe, Stockwerkjazz, Swedish Chamber Orchestra, Trondheim Symphony Orchestra, vdt – Verband Deutscher Tonmeister:innen, VN:M - Verein zur Förderung and Verbreitung Neuer Musik, SKE Fonds.
Supported by Bundesministerium für Kunst, Kultur, öffentlichen Dienst und Sport. "Creative Europe"-Programm der Europäischen Union, Stadt Graz Kulturamt, Land Steiermark Abteilung 9 and VGR – Verwertungsgesellschaft Rundfunk.