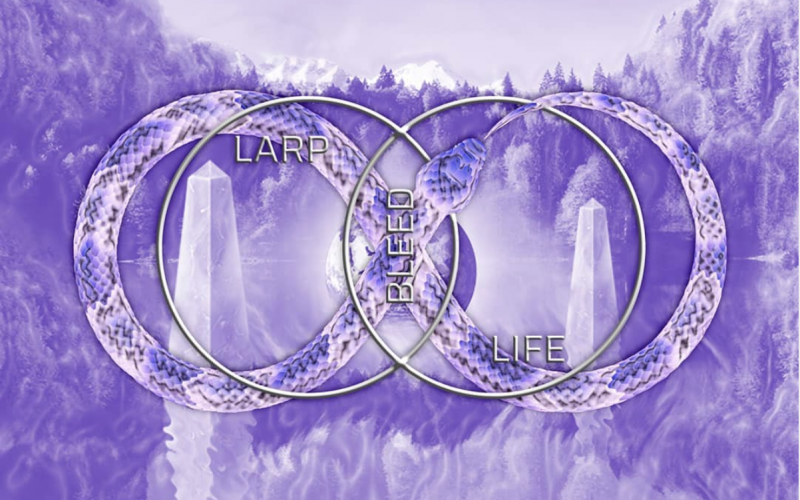 A big thank you to everyone who took the time to submit their proposals, which collectively addressed the call's themes and challenges from a wide array of perspectives.
Awarded by Deutschlandfunk Kultur – Radio Art/Klangkunst and CTM Festival, in collaboration with ORF musikprotokoll im steirischen herbst festival, Ö1 Kunstradio, The Wire magazine, and Goethe-Institut, the CTM 2021 Radio Lab open call sought unusual explorations of the artistic possibilities of radio and live performance or installation mediums, while also addressing the CTM 2021 – Transformation festival theme. The jury consisted of: Audrey Chen (independent artist), Elisabeth Zimmerman (Producer, ORF Kunstradio), Jan Rohlf (Artistic & Managing Director, CTM Festival), Marcus Gammel (Curator, Deutschlandfunk Kultur Radio Art / Klangkunst), and Shane Woolman (The Wire magazine).
Otherkin - A Social Software
Omsk Social Club x Portals Cashmere Radio x Alexander Iezzi
Image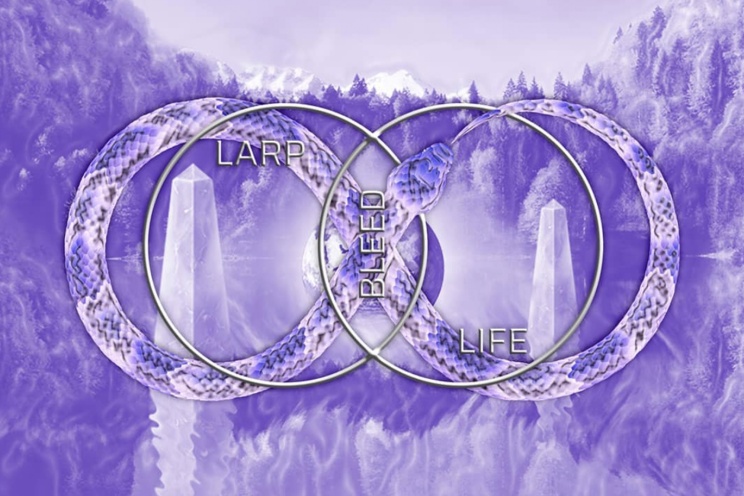 »Otherkin - A Social Software« is a role-played experimental radio performance that takes place through the lens of a fiction theory narrative centred around the idea of Otherkin and the notion of companion species – human beings entangled with other animals, organisms, landscapes, and technologies. The work aims to bring up questions of new animism, translocality, and why it is so important to leave behind the outdated notion of human exceptionalism.
The piece will be played in real-time through 28 core characters, 20 of which will be public participants that can sign up for a role and attend a workshop beforehand. In the workshop they will develop their new identities and collectively, through guidance, generate methods to perform their companionship species. The audience will also have the ability to interact as a character or feed data sets into the gamemaster, which will be played over the piece and responded to accordingly in real-time. This layer of the work explores human computer interaction, online communities (avatar, echo chambers, self), and information structures and theory.
The narrative will be honed-in by experienced key players who are part of Omsk Social Club, Cashmere Radio, and invited artist/producer Alexander Iezzi who will mix the work live.
The Right to Do Nothing/Hak Untuk Malas
Riar Rizaldi
Image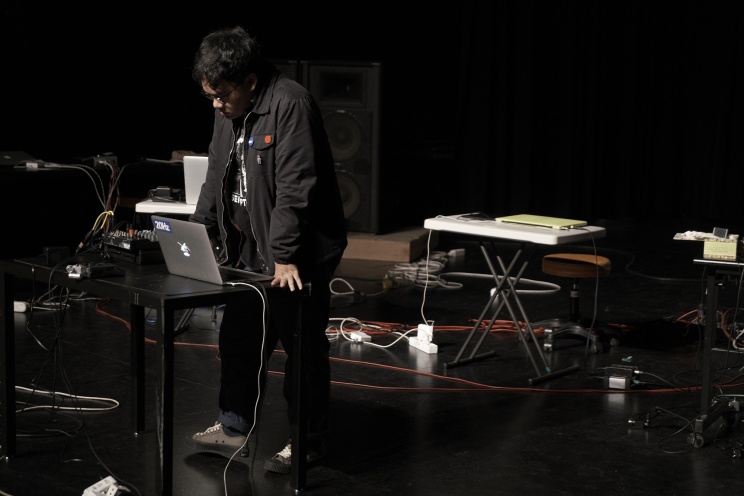 »The Right to do Nothing« is a sonic-fiction about non-productive time, a story of Indonesian domestic migrant workers in Hong Kong who are trapped in an ultraterrestrial dimension where the situation between productivity and non-productivity is reversed. In this place, migrant workers receive their wages by being unproductive—they are paid to sleep and »nongkrong« (an Indonesian word that literally means »sitting around because there is nothing to do« or »hanging out because you're not doing any work«).
Community radio mushroomed in Indonesia after the fall of military dictatorship in 1998. Most of these initiatives were run by labour unions that broadcast labour rights and radio dramas, promoting revolutionary literature and theories on syndicalism, as well as a mix of hybrid music from speed funkot to indigenous bamboo music. Inspired by the second generation of Indonesian labour community radio, such as the women worker-run Marsinah FM, »The Right to do Nothing / Hak Untuk Malas« is a reflection of the transformation of community radio, which for decades has been part of the aesthetic experience of nonproductivity for migrant workers in Hong Kong; a friend of their free time in Sunday when hanging out in the harbour listening to the series of radio (melo)drama and mix of eclectic sounds while »nongkrong.«
With »The Right to Do Nothing / Hak Untuk Malas,« musician and filmmaker Riar Rizaldi presents an experience of the world where nonproductivity blooms and where the sense of time is not reduced to a mechanical clock, through an imaginary soundscape of a place without work.
Stay Tuned...
The winning works will be premiered at CTM 2021 Festival in Berlin (22.–31.01.2020), with radio versions to be broadcast via Deutschlandfunk Kultur (spring 2021). The works will also be presented by the ORF Austrian Broadcasting Service via one of their platforms: the ORF Zeit-Ton or Ö1 Kunstradio shows, or the ORF musikprotokoll im steirischen herbst festival in Graz in autumn 2021.