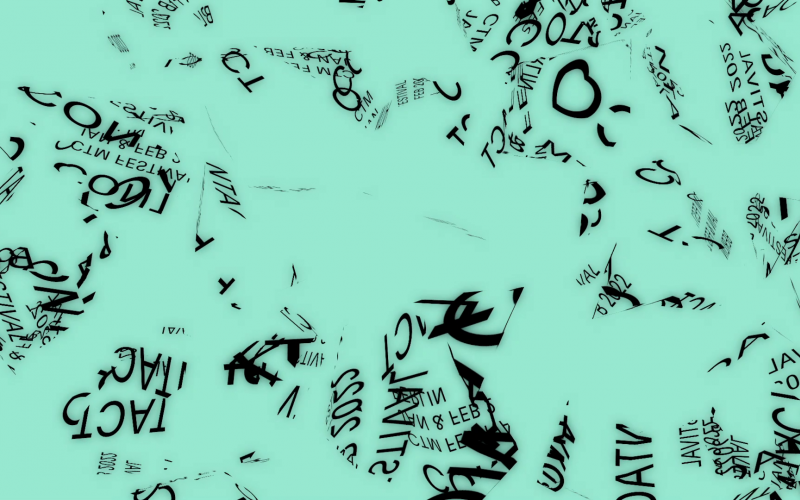 CTM Radio Lab 2022
Call for Works

Since 2014, the CTM Radio Lab has commissioned new works that explore the intersection of radio with live performance or installation within the context of the festival's yearly theme. The initiative is led by CTM Festival and Deutschlandfunk Kultur – Radio Art / Klangkunst in collaboration with Goethe-Institut, ORF musikprotokoll im steirischen herbst, Ö1 Kunstradio, and The Wire magazine.
The call is open to artists worldwide and relevant to fields of experimental music, sound art, radio art, new radio drama, and performance. The commissioned works will premiere at CTM 2022 Festival in Berlin, and will be subsequently broadcast in Deutschlandfunk Kultur's Klangkunst programme in spring 2022 in the form of a 40–55 minute radio show. The Österreichischer Rundfunk (Austrian Broadcasting Service) will also present the works via one or more of its platforms: the Ö1 Zeit-Ton or Ö1 Radiokunst – Kunstradio radio shows, and/or the ORF musikprotokoll im steirischen herbst festival in Graz (Autumn 2022).
Projects must clearly explore the potentials of combining radio and live performance / installation. Projects must equally respond to CTM 2022's theme of Contact. Please note that due to Covid-19, the scope and format of CTM's 2022 edition remain uncertain. Proposals to the 2022 Radio Lab should take into account that a presentation of the work may not be possible in front of a live audience in Berlin. Applicants from outside the EU, especially, should be prepared to participate remotely, as travel restrictions may be tighter outside the Schengen
zone. Applicants should therefore suggest interesting presentation alternatives, for instance via online and virtual works, installations, or other formats that do not require a performer to be physically present, and which an audience could participate in virtually or in groups of limited size. Formats such as guerilla performances, small scale events, process-based works, or other constellations that might allow for small group experiences while social distancing, might also be especially relevant this year.
Two selected works will be supported by a production budget/fee of 5000€ each. Technical/staging costs for CTM and for possible presentations at ORF musikprotokoll im steirischen herbst festival will be covered additionally, upon discussion with the organisers.
Deadline: 19. September 2021
Further information and to apply:
https://www.ctm-festival.de/festival-2022/open-calls/ctm-radio-lab-2022

Kontinuum
Seeking Generative Audio Works

Reflecting the heavy influence of digital and social media in our daily lives, the Kontinuum commission by Deutschlandfunk Kultur, ORF Kunstradio, and CTM Festival departs from the multiple and contradicting streams of information that shape increasingly complex and contested realities by offering one artist (or a team of artists) the chance to modulate a single audio stream over the period of one year.
The Kontinuum open call invites composers, musicians, and sound explorers to submit proposals for a generative audio stream to be streamed 24/7 over the period of 365 days. The call is open to artists from all over the world, with proven experience in generative music composition and streaming/broadcasting technology. The term »generative music« is meant in the sense of an audio work that is constantly evolving and created by a system (e.g. algorithms, machine learning, automation, or other autonomous processes that run and evolve independently over time).
The stream should follow its own agenda and aesthetics. It should have a narrative quality in the broadest sense of the term, with special attention paid to how the stream/sound piece develops over time in a compelling way; priority is given to works with an interesting sonic evolution over time. The work should also refer to the CTM 2022 Contact theme.
The selected stream will feature regularly on Deutschlandfunk Kultur, the cultural channel of Germany's national public radio, as well as on ORF Austrian Broadcasting Service via its Ö1 Kunstradio programme. It will be broadcast whenever there is a gap in the schedule as a way to break from news, talks, radio dramas, documentaries, and music, onto a different but ever-present sonic reality. Additionally the piece can be made available via an online platform.
The source of the stream can either be placed in Deutschlandfunk Kultur's Berlin radio house in order to ensure maximum stability in combination with minimal maintenance requirements, or a reliable stream should be provided by the artist. Innovative ideas for the nature and format of the online or physical streaming source are welcome, but the reliability of the stream is priority.
The selected Kontinuum commission will begin streaming in conjunction with CTM Festival 2022, and will run until the end of the year. The artist(s) might present their work in the form of a talk and listening session at CTM Festival. Further artistic presentations and formats within CTM (e.g. sound installation, performance, or similar event) may be discussed with the organisers but are not a condition of the commission, nor guaranteed. All presentation possibilities are also subject to the state of Covid-19 restrictions and will be discussed between the winner(s) and the organisers.
The selected work will be awarded a 7000€ honorarium, which includes the presentation at CTM, and any costs related to collaborators, materials purchase, etc. Software maintenance (for the stream) must also be covered by the artist; remote access to the computer can be provided. Deutschlandfunk Kultur can provide a computer from which to run the stream and will also maintain the stream.
Application deadline: 19. September 2021
Further information and to apply:
https://www.ctm-festival.de/festival-2022/open-calls/kontinuum-2022

RESEARCH NETWORKING DAY 2022
Call for Papers

The Research Networking Day (RND) is an exchange platform for students and researchers from different graduate and postgraduate programmes traversing the fields of audio, arts, media, design, and related theoretical disciplines. This RND edition will take place in collaboration with the Berlin University of the Arts (UdK), Paderborn University, and the German Association for Music Business and Music Culture Research (GMM).
The RND 2022 open call seeks innovative and critical submissions from all areas of study addressing the scope of CTM 2022's Contact theme. We invite students and scholars to present their research at an international platform that provides a good opportunity to exchange with various colleagues and researchers working on related ideas.
The selected candidates will give short presentations (10 min.) within different modules, linked by discussion rounds and completed by a closing discussion at the end of the day. Presentations should take place in English. Please note that due to Covid-19, the scope and format of CTM's 2022 edition, including RND, remain uncertain. Applicants should be prepared to submit a pre-recorded video of their presentation or to give the presentation online, in the case that an event with physical attendance is not possible. Applicants from outside the EU, especially, should be prepared to participate remotely, as travel restrictions may be tighter outside the Schengen zone. The CTM team continues to steadily navigate the context of changing restrictions, possible future regulations, and foreseeable policy changes. We will be in contact with successful applicants in November
and December 2021 about further details on the event's format.
Please send your presentation proposal with an abstract of max. 200 words and a short bio to rnd@ctm-festival.de with subject: RND Contact.
Application Deadline: 10. October 2021
The RND programme will be announced in early November 2021.