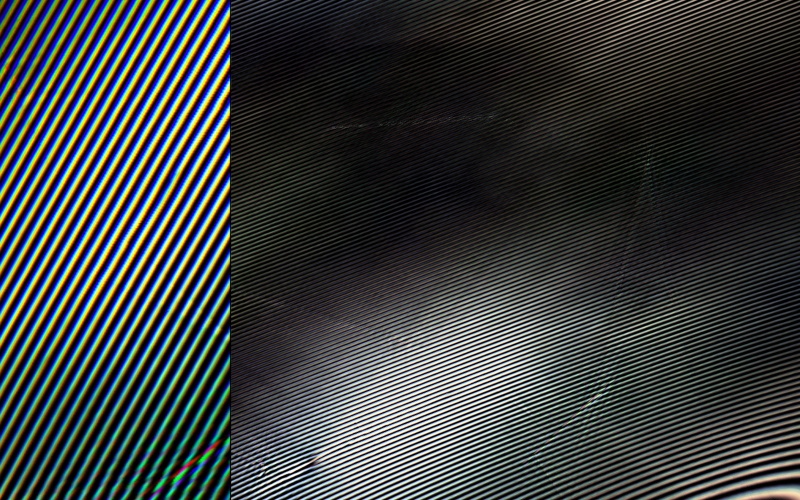 "By Absence" by KMRU and Markus Heckmann
On March 16 and 23, SHAPE platform for innovative music and audiovisual art will collaborate with the Bristol-based magazine and online media Crack on a string of online premieres of performances, video works, compositions and mixes, all created specifically for this two-part online event aimed at global audience.
The SHAPE takeover of Crack magazine will happen in two parts: on March 16, all the audio premieres of this joint activity will be published on crackaud.io, whereas March 23 will see new video works by SHAPE artists published on Crack's website.
One of our many activities is an annual Shape Showcase at a friendly festival outside the European Union. In 2018, this took us to our ICAS partner in Jinja, Uganda, to the Nyege Nyege Festival. There we got to know KMRU, whose so finely spun music immediately caught our attention. In the meantime, the musician, who originally comes from Nairobi, is considered one of the most exciting representatives of the East African electronic scene. Now KMRU is taking part in a Shape Showcase at the invitation of ORF musikprotokoll, which had to be moved to the internet again due to the Corona pandemic, this year our co-organiser is Crack Magazine.
At first, KMRU's music exudes an often homely, sometimes almost sweetly dreamy atmosphere, into which an undercurrent of simmering tension soon creeps, until suddenly you think you're standing in the middle of a twilight or in a fog in which everything seems to dissolve into nothing. The artist generated the basic musical material for his new piece "By Absence", created especially for this occasion, from one and the same sound. "An antiphonal untamed structure gives rise to a sense of standstill, from busy noisiness to 'phygital' worlds." Media artist Markus Heckmann has found the perfect visual translation for KMRU's shimmering music.
By Absence
Online from 23.03.2022
Audio: KMRU
Video: Markus Heckmann